After devastating the US with his laser powered, shotgun hard, grindhouse inspired synth in a string of sold out shows, Carpenter Brut took a few moments out of his busy schedule to answer a few questions. He enlightens us on his anonymity, where he sees the future of synthwave and where he draws inspiration. He also drops a few bombs about when we will see new material. So read on if you dare.
Adam Barker: You came fully formed image wise, how long did it take you to come up with both the iconography and concept of your image? And why did you choose the images that represent you as an artist?
Carpenter Brut: Music allows you to create your own movie. If I use shitty promo pictures shot in a warehouse or from the top of a hill, I impose a vision to people in some way. I'd rather put forward visuals that are more cool and relevant than my face. Music will always be more important and interesting than the people behind it.
AB: You're part of a giant synth movement in both the UK and America? How influential are other artists on your work and do other artists in your genre effect your music?
CB: They don't. When I started CB, I didn't know this movement. I was inspired by John Carpenter and Justice. When I listen to synthwave albums now, it's primarily to keep in touch with what's going on in the scene and also to discover bands we could play with. For the rest, I am not inspired by anyone, I follow my own way. Above all, I don't want to be stuck in a single genre because that would be too constricting and I might become a little bored. Haha.
AB: Where do you see yourself within the synth community? How do you endeavor to stay relevant in a genre that is both retro (backward looking) and cutting edge in its reliance on technology (forward looking)?
CB: I have no idea. Honestly, I don't even wonder.
AB: Your music is very cinematic, how involved are you in the Blood Machines movie development? Do you offer story notes or is your involvement purely musical? Do you see yourself transitioning into film scores in the future?
CB: I give Seth Ickerman free rein. I submitted them two or three ideas but I'm not even sure they heard me haha. But it's easy to talk to them and it's a positive work environment. My biggest part of the work is to create music, nothing more. So I let them be as creative as they want.
I would love to score soundtracks indeed. However, I've learned to work independently and I enjoy that, so learning to work with someone again could be challenging. We will see.
AB: You have a new track on the Rise of the Synths soundtrack. What is your involvement with that project?
CB: I just agreed to an interview with them one or two years ago. When they asked for a track for the compilation, I had this cool song that didn't feature anywhere so I submitted it to them. That was it.
AB: I have to ask this question, what are your musical influences and what is the single influence that fans would find most surprising?
CB: I have several, from Pink Floyd to Supertramp, Toto, Iron Maiden, Meshuggah, Emperor or Brutal Truth. Of course you will not necessarily find these in my music but they contributed one way or another to make me what I am. I listen to many different things though, so it's impossible to give you a list.
AB: What music is currently on your personal playlist? Is there a band or musician you are personally obsessed by right now?
CB: I listen to the new Mastodon a lot (it's great), Run The Jewels, the new Depeche Mode is pretty cool too. I'd love to work with some singers such as Wovenhand or Deftones. But I'm even not sure I'd be able to write something good enough for them, haha.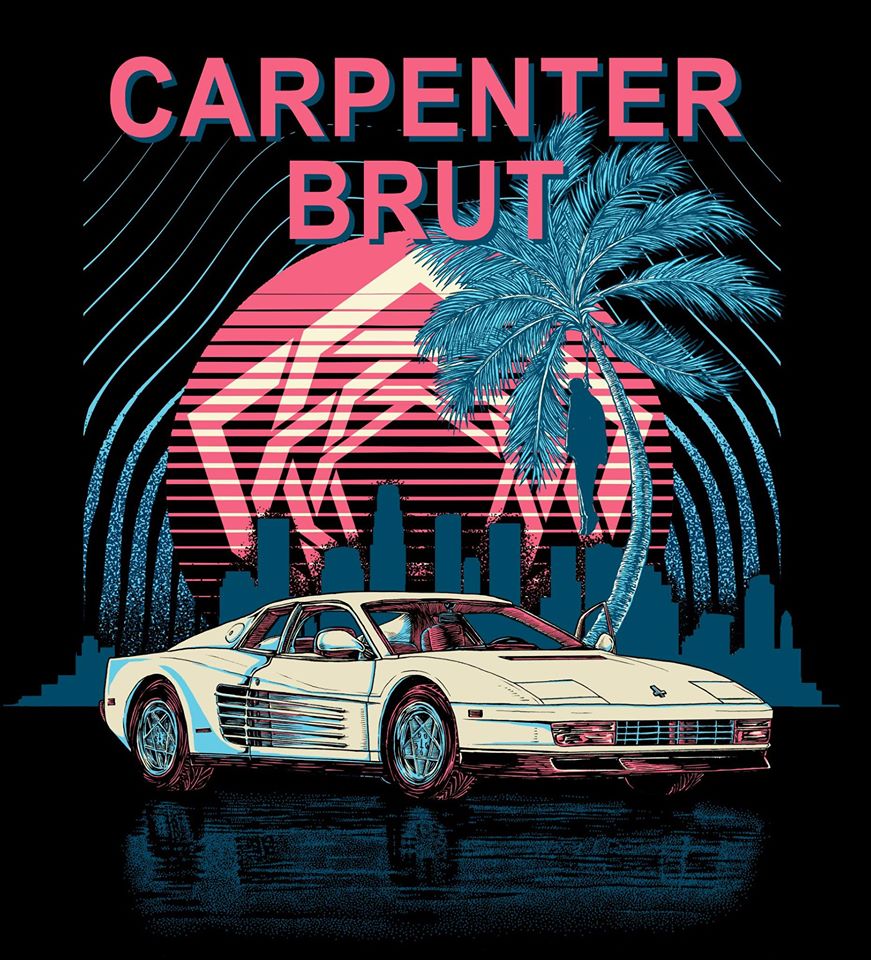 AB: You are a big fan of movies. What are your comfort films? The ones you return to over and over? Is there a movie that you are particularly obsessed with right now?
CB: Lethal Weapon, Die Hard, Star Wars, Back To The Future etc. Probably the same as you. But I watch more series actually. Thanks to the singer of Lodges (France), I am a fan of The Leftovers. You can also add Fargo, Better Call Saul, House Of Cards, The Walking Dead (even if it's a slightly lower priority). I'll stop here or that list will get too long and not necessarily interesting.
AB: Have you met all of your musical heroes? If not, who would you most like to discuss music within a bar over drinks? Live or dead?
CB: I've had beers with Papa Emeritus when we toured with Ghost in the U.S. I would have loved to have some wine with Peter Steel because I love Type O Negative. There's still a lot of people on the list and I know I won't meet many of them. I'm also rather shy, which doesn't help, haha.
AB: You are touring with a live band, what do you think this brings to your music in a live setting? What will fans be most surprised by when seeing you live?
CB: First, I'm no longer awkwardly on my own on stage. I hated that. Adding two musicians gives more stage presence, more life to the show and the songs have a different color which is cool in the end, there are two versions of them, two different experiences. Sometimes people are surprised to see drums and a guitar on stage because they expected me to be alone. Aside of that, I don't know.
AB: What is next for Carpenter Brut? How do you plan on pushing at the edges of the genre? Do you feel that the retrowave genre is ultimately sustainable, or do you see all the current musicians branching into other genres of synth eventually?
CB: There will be a live album mid-2017 and a new album early in 2018. After that, if the scene evolves and is able to renew itself, I think it can be very interesting to follow it. Otherwise it will remain a genre like any other, only for the fans, which is already not so bad. Nostalgia has some beautiful days ahead.
Carpenter Brut is currently on tour in the UK with stops at both the Reading and Leeds Festivals. You can look for upcoming dates here.
Check out the grindhouse goodness of Carpenter Brut's "Le Perv:"